Press Releases

2022.03.08
WEBTOON Elevates David Shinok Lee to Vice President of Content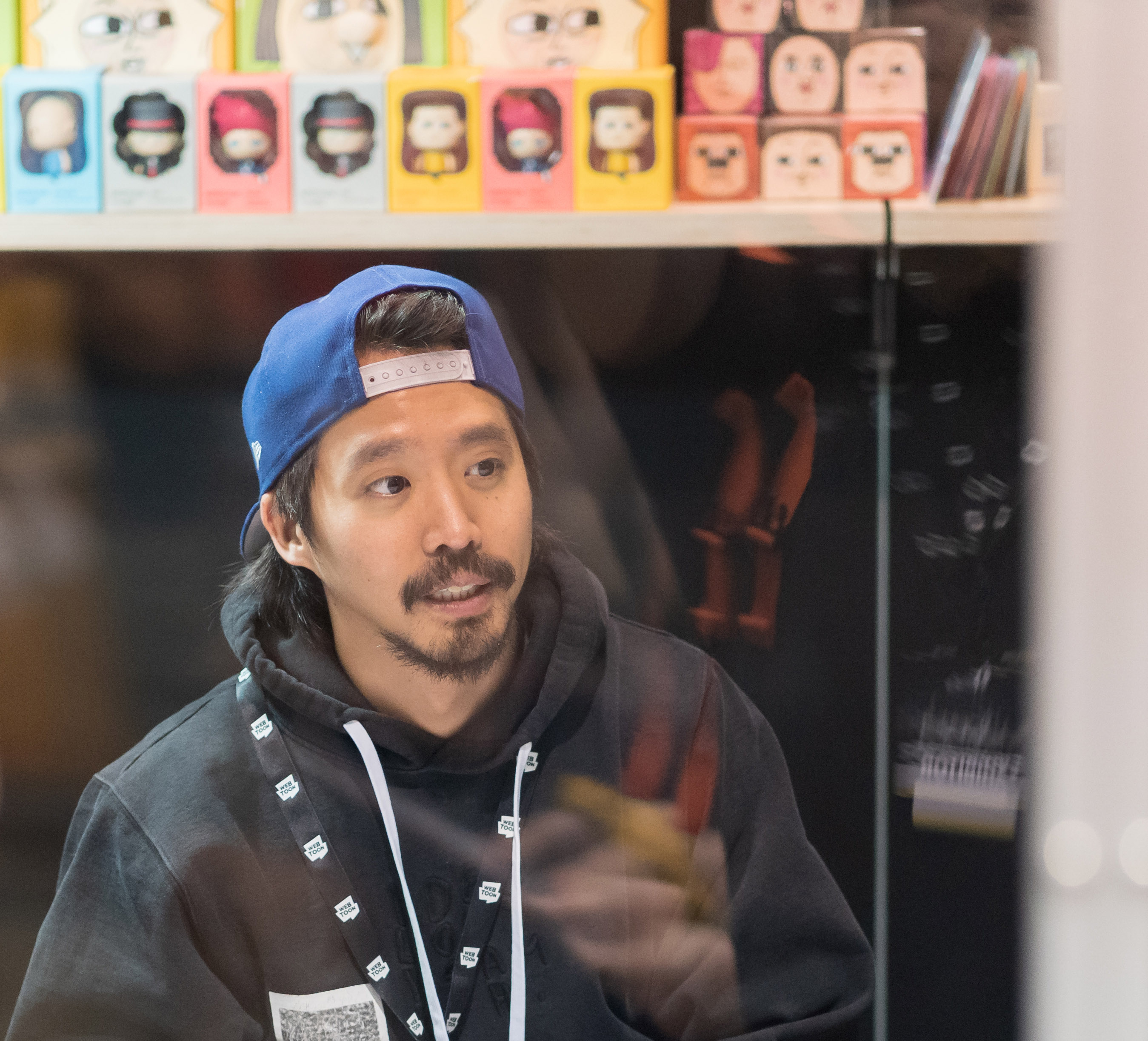 WEBTOON Elevates David Shinok Lee to Vice President of Content
-The new role consolidates WEBTOON's US and LatAm Content teams under Lee's leadership
WEBTOON, the world's largest digital comics platform, has elevated David Shinok Lee to Vice President of Content for WEBTOON Entertainment. The new position will consolidate WEBTOON's US and LatAm content teams under David S. Lee, who will continue to report to Ken Kim, CEO of WEBTOON Entertainment.
David Lee was most recently Head of Content for WEBTOON, managing the company's US content teams, along with key partnerships and content collaborations with DC Comics, Marvel Entertainment, and Archie Comics. David Lee joined WEBTOON in 2014 as a Content Manager; he was one of the company's first hires for its US operations.
Under David Lee's leadership, WEBTOON has established one of the most diverse and exciting IP catalogs in the comics industry. David Lee's teams support some of WEBTOON's biggest US and international hit comics and creators, including unOrdinary, which recently reached one billion views; Rachel Smythe's award-winning international sensation Lore Olympus, now a #1 New York Times bestseller and in development as a series with Wattpad WEBTOON Studios and the Jim Henson Company; WEBTOON's DC Comics collaboration on Batman: Wayne Family Adventures, which hit more than 20 million views in under six months; and many other blockbuster digital comics on WEBTOON.
"David's vision for our international content teams helped bring WEBTOON to the mainstream, nurturing a growing roster of superstar creators and global hits on our platform," said Ken Kim, CEO, WEBTOON Entertainment. "Not only does David truly understand great storytelling, he also brings an incredible empathy and a growth mind-set to our creators, helping them realize their full potential and build global fandoms for their work. By consolidating our US and LatAm content teams under David's leadership, we'll be able to bring more incredible stories to WEBTOON fans around the world."
The move comes as digital comics from WEBTOON continue to grow in popularity in the US and around the world. A stream of high profile WEBTOON adaptations from Netflix have catapulted the company into the forefront of the cultural zeitgeist. WEBTOON is home to the original digital comics behind Netflix's All of Us are Dead, which was the Top Non-English language show globally on Netflix, reaching the Top 10 in 91 countries and nearly 125 million viewing hours in less than a week; Hellbound, the global sensation that was at Top 10 in 93 countries; and Sweet Home, which reached Netflix's Top 10 around the world.
Built on a foundation of innovative storytelling technology, WEBTOON's mobile-first digital comics format has revolutionized the comics industry. The company's US business has seen continued user growth since launching in 2014. Today, WEBTOON has 14 million monthly users in the US, growing 40% between 2020 and 2021. WEBTOON is also the #1 digital comic platform in Latin America. Globally, WEBTOON added 10 million users between Jan 2021 and Feb 2022, now reaching 82 million users.
About WEBTOON
WEBTOON® is the world's largest digital comics platform, home to some of the biggest artists, IP, and fandoms in comics. As the global leader and pioneer of the mobile webcomic format, WEBTOON has revolutionized the comics industry for comic fans and creators. Today, a diverse new generation of international comic artists have found a home on WEBTOON, where the company's storytelling technology allows anyone to become a creator and build a global audience for their stories. With a massive catalog of incredible digital comics from rising stars on WEBTOON CANVAS, and a growing roster of superstar WEBTOON Originals creators, there's something for every type of comic fan on WEBTOON. With an average of 82+ million monthly active users, and WEBTOON adaptations on Netflix, HBO Max, and other screens around the world, WEBTOON's passionate fandoms are the new face of pop culture. The company has worked with DC Comics, Marvel Entertainment, HYBE, and many more of the world's biggest entertainment brands. The WEBTOON app is free to download on Android and iOS devices.