Press Releases

2022.08.16
Wattpad WEBTOON Studios' Solidifies Entertainment Group with Animation Division and a Series of New Hires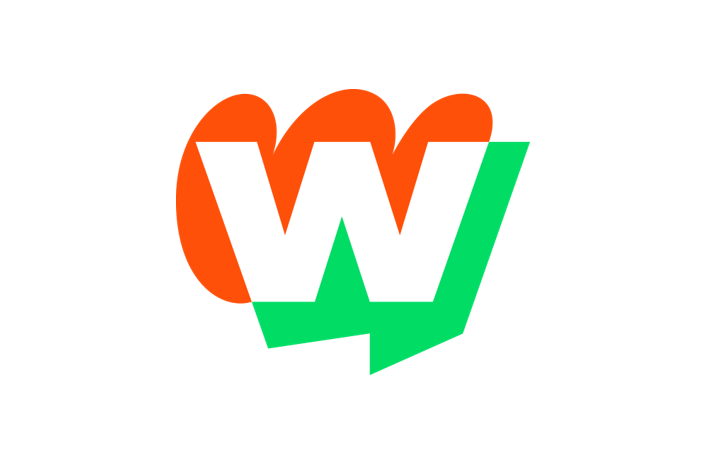 Wattpad WEBTOON Studios' Solidifies Entertainment Group with Animation Division and a Series of New Hires
- Sera Tabb has joined as Head of Global Television; Taylor Grant will lead Global Animation; Lindsey Weems Ramey upped to Head of Global Film
- The studio has also added key roles in Finance and Legal, with Criswell Fiordalis Head of Finance and Strategy, and Austin Wong as Head of Legal and Business Affairs
Wattpad WEBTOON Studios, the fan-driven global entertainment and publishing arm for WEBTOON and Wattpad, today announced its expanded structure with a new Animation division and a number of key hires and promotions across its international film and television. TV executive Sera Tabb has joined as Head of Global Television, Lindsey Weems Ramey has been elevated to Head of Global Film and Taylor Grant will lead the studio's newly formed division as Head of Global Animation.
As Head of Global Television for Wattpad WEBTOON Studios, Sera Tabb will oversee all aspects of development across the studio's growing slate of series adaptations from WEBTOON's global IP catalog and Wattpad webnovels.
Tabb was most recently at Picture Perfect Federation where she served as Senior Vice President of Development working across TV and film, setting up projects with buyers and creatively contributing to the adaptation of many titles including 2021 Academy Award Best Picture winner CODA. She has also served as a TV development executive at Global Road in addition to positions at Skydance Media, Sony Pictures Television, and United Talent Agency. She is a graduate of USC's Peter Stark Producing Program.
As the Studio continues to boost its development and production slate, Lindsey Weems Ramey has taken on an expanded role as Head of Global Film. Since joining the former Wattpad Studios in 2018 as the Director of Content Development and Production, Ramey has been instrumental in building Wattpad WEBTOON Studios' domestic and international development slate. Ramey's recent work includes the upcoming feature film Float, based on Kate Marchant's hit

Wattpad

romance

of the same name

, from Wattpad WEBTOON Studios, Lionsgate, Collective Pictures, and Brightlight Pictures. Andrea Bang (Kim's Convenience, Luce) will star alongside Robbie Amell (The Flash, The Babysitter, The Duff), who is also producing. Ramey also worked on the Netflix streaming sensation Through My Window (A Través de mi Ventana) based on the Wattpad novel by Ariana Godoy.
Wattpad WEBTOON Studio has also formed a new Global Animation division under former Head of WEBTOON Studios executive Taylor Grant. As Head of Global Animation, Grant will oversee IP development on all animated film and television projects, including serving as Executive Producer on the upcoming animated series adaptation of Rachel Smythe's WEBTOON sensation

Lore Olympus

, co-produced with The Jim Henson Company.
As the world's largest digital comics platform, WEBTOON is home to some of the biggest titles and creators in comics, giving Wattpad WEBTOON Studios a unique advantage in the animation space. With built-in global fandoms and long-term storylines with strong franchise potential, multiple WEBTOON digital comics have become fan-favorites as animated series.

Tower of God

(6.2 billion views on WEBTOON),

Noblesse

(5 billion views on WEBTOON

)

, and

The God of High School

(4.8 billion views on WEBTOON) have already captivated fans around the world on Crunchyroll, HBO Max and other platforms. Grant served as a business development executive on all three projects.
Grant's extensive career in the entertainment and comics industry has seen him as a Development Executive for Stan Lee Media, Director of West Coast Operations for Miramax, and an award-winning writer himself. Grant penned the massively successful comic

Rot & Ruin

, with over 13 million reads on WEBTOON, and got his start in the industry writing children's entertainment for companies such as Nelvana and Saban Entertainment, the latter where he co-created the animated series Monster Farm, and was hired to help develop the Mighty Morphin Power Rangers. Grant is also a two-time Bram Stoker Award finalist for his work in speculative fiction.
Also supporting Grant and Wattpad WEBTOON Studios Animation division is the recently hired Director of Development Sydney Bright. Bright served as Director of Development and Producer at Seriously Digital Entertainment and oversaw animation development and production teams for television and features as Creative Executive at Emmy Award-Winning Studio Bento Box Entertainment, working on such shows as Bob's Burgers and Brickleberry.
Grant, Tabb and Ramey will all report to the studio's newly appointed Head of Global Entertainment – television and film producer David Madden – who oversees development, production, and sales for the studio's global TV, feature film, and animation businesses.
"Millions of fans around the world have fallen in love with the storytelling on WEBTOON and Wattpad," said Aron Levitz, President, Wattpad WEBTOON Studios. "These are incredible narratives that have created massive global fan communities, built around creative storytellers whose work is changing the landscape for comics and fiction everywhere. We've put together a world-class team to bring this content to market and bring those fan communities their favourite stories in new formats. With David at the helm, and Sera, Taylor, and Lindsey heading up our newly formed divisions, we'll continue to make some of the most exciting entertainment on the planet."
Wattpad WEBTOON Studios has also filled a number of positions to support its growing leadership in the entertainment industry. Criswell Fiordalis has been named Head of Finance and Strategy for the studio. Prior to this position, Fiordalis worked in various strategy and operations roles at Hello Sunshine, MRC and Lionsgate.
Austin Wong has been named Head of Legal and Business Affairs, joining the studio after leading legal teams at a number of Canadian media and entertainment companies including Corus Entertainment, WildBrain and Rhombus Media.
Additional hires across the studio include Jess Brinder as Director of International Business Development, Bego Robles as Director of International Development and Production and Entertainment Publicity Lead Ellen Kuni.
Wattpad WEBTOON Studios continues to grow its footprint in Hollywood and international entertainment markets, with more than 100 projects in development or production worldwide, a growing number of hits on screens and recent partnerships with ViacomCBS International Studios, Fremantle, Leone Film Group, Roy Lee's Vertigo Entertainment, Constantin Film and many more.
About Wattpad WEBTOON Studios
Wattpad WEBTOON Studios brings together technology, a diverse new generation of creators, and passionate global fandoms to create data-backed, audience-driven TV shows, films, and books. Leveraging incredible stories and insights from WEBTOON and Wattpad's combined audience of more than 179 million people, Wattpad WEBTOON Studios has pioneered a bold, global, fan-first approach to entertainment. Wattpad WEBTOON Studios has worked with Netflix, Sony Pictures Television, Crunchyroll, The Jim Henson Company, Vertigo Entertainment, Constantin Film, Penguin Random House, and many other leaders in entertainment and publishing.